OUR HISTORY

In 1986, a group of Salvadoran entrepreneurs had a great vision and determination to promote educational development in our country. Thus, they created the Business Foundation for Educational Development, FEPADE.
After more than 35 years, we have remained steadfast in the philosophy of working in a free enterprise system, under an apolitical and non-profit approach. In addition, we keep in the search for continuous improvement, good customer service and the integral development of education and training of all Salvadorans, regardless of race, religion, political preference and economic rank.
Since our beginnings, our goal has been to train as many people as possible, with the aim of guaranteeing them a prompt employment and thus improving their standard of living. The achievements obtained are significant, thanks to the excellent work of the members of its Board of Directors, who, aware of the vital importance of FEPADE, continue to ensure the determination of policies and the fulfillment of its goals.
FIRST 13 COMPANIES THAT FOUNDED FEPADE
MORE THAN 35 YEARS OF LEGACY FOR EL SALVADOR
35 years later, we have 6 lines of service from where we support the economic, social and human development of El Salvador, helping to improve people's quality of life, which is done through our educational programs and projects.
MESSAGE FROM OUR PRESIDENT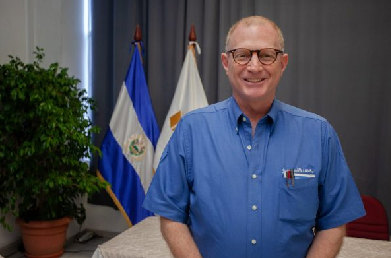 The most important lesson that we have learned at FEPADE is that education requires everyone's commitment, that we must continue looking for strategic partners so as not to do things alone, that we must, tirelessly and persistently, act under the philosophy of "YO ME SUMO" ("COUNT ME IN")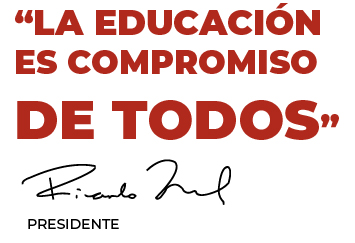 VISION

To be a foundation, with international prestige, that contributes to education through an educational conglomerate, to achieve human development, national competitiveness and self-improvement for Salvadorans.
MISSION

To inspire, guide and link private sector support towards the development of human capital in El Salvador, to promote improvement of public education coverage and quality, strengthen higher technological education, and boost business competitiveness
VALORES


ETHICS AND INTEGRITY

EXCELLENCE AND QUALITY

COOPERATION AND SOLIDARITY

EQUALITY
ALLIANCES

FEPADE works with different organizations/institutions to improve education in El Salvador.
CERTIFICATIONS


The ISO 9001:2015 Standard determines the requirements for a Quality Management System ("QMS"), focusing on all the elements of managing the quality of a product (or service) offered by an organization and allowing its continuous improvement. In other words, it guarantees that the activities developed at FEPADE are focused on customer satisfaction.

FEPADE is authorized to evaluate people with the objective of certifying knowledge, abilities, skills and attitudes in the workplace, based on a certain standard of competency. It is a competency evaluation center accredited by CONOCER via CEFOPED in México.
BOARD OF DIRECTORS

PERIOD 2021-2023