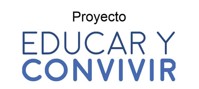 EDUCATION AND COEXISTENCE PROJECT
At the Colonia San Ramón School, a conference was held on the "Zippy's Friends" project, with the objective of which to improve socio-emotional capacities, especially around loss.  
On this occasion, 96 boys and girls participated. 
In Cantón Los Mangos located in Armenia, Sonsonate, a set of swings were installed during a revitalization activity. This new space will be a key piece to improve the relationship between the members of the community.
In the educational corridor of Cuscatlán, made up of 2 schools, a community reading corner was installed, specifically in the Santa Leticia community, Municipality of El Carmen. This site opens the doors to community members to have a place of healthy recreation and strengthening of social tissue. 
ISSUE 12, 2021 –
ABSÉ PEDAGOGICAL MAGAZINE
You can read the complete issue here.

Alliance between My Path and FEPADE for the improvement of educational coverage in El Salvador
My Path Foundation and FEPADE share the commitment to promote increased coverage of education and business competitiveness in El Salvador, for which they have established an alliance to jointly contribute to generating study opportunities for children and young people, joining resources, experiences, and institutional capacities. 
 The first project through this alliance is a program of 17 scholarships for undergraduate students. 
FÉLIX Y SUSANA PROGRAM
The Félix and Susana program developed "A Day with Félix and Susana" where the characters of the project dramatized artistic actions for boys and girls to strengthen learning about similarities and differences, care and self-care, and sexuality. Participants expressed their learnings in a video.
Copyright © 2021
FEPADE. All rights reserved.
Calle El Pedregal y calle de acceso a Escuela Militar, Antiguo Cuscatlán, La Libertad, El Salvador, Centroamérica.