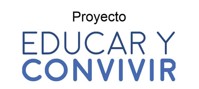 EDUCATION AND COEXISTENCE PROJECT
"CASA DEL LIBRO ABIERTO": Community Reading Corners 
The Education and Coexistence project, whose objective is to help promote citizen participation and activate the social fabric, has incorporated the promotion of reading into its work. Knowing the benefits that reading brings to the development of people,  the project "CASA DEL LIBRO ABIERTO: Community Reading Corners" is being carried out.  Executed in conjunction with the National Book Campaign FEPADE, during the months of April to July and whose main purpose has been to promote and encourage the reading of the educational corridors where the project intervenes. 
Through the project, 12 training workshops were held for the use, management and promotion of reading in 60 communities in 6 departments of the country, with an attendance of 356 people. In addition, 27,382 books were distributed in batches of approximately 450 books each, as well as a set of furniture, which are already being used in 85% of the participating communities. 
FÉLIX AND SUSANA 

PROGRAM

 
During the month of august, 9 schools received the visit of the characters "Félix and Susana" to talk theatrically with boys and girls, about similarities, differences, care and self– are, sexuality and diversity, to reinforce the themes developed during the methodological route of the Program. With this activity they dismiss the institutions. 
USAID, FEPADE and Fundación

Aristos

announce

alliance

in

benefit

of

 

educational

communities

 in 

the

Chalchuapa-El Porvenir 

corridor

, and

the

Armenia

corridor

 
Under the framework of the Education and Coexistence Project, this alliance seks to benefit 719 students with the improvement of infrastructure, educational services and the performance of academic strengthening and coexistence activities. In addition, it is expected to contribute to the strengthening of the directors and teachers of the five participating schools, through advice and training that empowers them as multiplying agents in the provision of educational opportunities for students. 
This alliance represents an investment of $ 60,000 dollars, as a contribution from the Aristos Foundation and an equal amount from USAID El Salvador through the Education and Coexistence Project, for a total of $120,000 dollars. 
The event was chaired by the Director of Fundación Aristos, Daniela Escobar de Durán, the Executive Director of FEPADE, Eugenia Suay de Castrillo, and the Director of USAID, David Gosney. 
Copyright © 2021
FEPADE. All rights reserved.
Calle El Pedregal y calle de acceso a Escuela Militar, Antiguo Cuscatlán, La Libertad, El Salvador, Centroamérica.