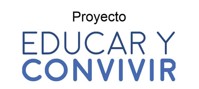 EDUCATION

 AND 

COEXISTENCE

 PROJECT
New community space in Tutultepeque, Nejapa A new community space was inaugurated: "The house of the open book," in the Tutultepeque community in Nejapa. 

BATUCADA TRAINING AT "

REPUBLIC

 

OF

 VENEZUELA" 

SCHOOL
With the aim of installing a school band at the "República de Venezuela" school, in Ilopango, the batucada training was carried out.
ISSUE

 10, 2021

–
ABSÉ
PEDAGOGICAL
 MAGAZINE
School bullying or bullying and cyberbullying (the latter refers to when the bullying is through social networks) is a reality that causes suffering in the daily lives of many children and young people, and that affects their mental health and academic performance. Although in El Salvador no studies were found that report this situation in our educational centers, UNICEF points out that, in recent studies worldwide, this practice affects 1 in 3 students. Although bullying or cyberbullying may go unnoticed by school administrators and teachers, it must be taken into account that it puts the life and emotional and physical health of children and young people at risk.
MINED-FEPADE 

I

NFRASTRUCTURE

 

P

ROJECT

 
Within the infrastructure project and with funds from MINEDUCYT, other schools have continued to be transformed. 
Ex: EL DORADO SCHOOL, CHALATENANGO 
P

hotos

,

from

 

left

 

to

 

right

: 

building

 

improvements

 and

 

shower

 

construction

 
Under the alliance with Food for the Poor, we continue to improve schools.
Ex: CASERÍO PALO VERDE SCHOOL, CHALCHUAPA
P

hotos

, 

from

 

left

 

to

 

right

: gate 

construction

 and

 

warehouse

 / 

kitchen

 

renovation
PROGRAMA FÉLIX Y SUSANA
At FEPADE, the workshop "Meaningful Experiences" was developed to strengthen 20 teachers of the Félix and Susana program, who have developed initiatives on the issues of sexuality, life skills, and healthy coexistence, with the purpose of reflecting on what they do and how they do it. A team from Colombia participated in the activity. 
"A day with Félix and Susana" is a visit that the characters of the program make, to maintain a conversation with boys and girls, which reinforces the concepts of similarities, differences, care, self-care, sexuality, and diversity. To  date, the characters have been in 6 educational institutions. The activity becomes a farewell action of the program. 
Copyright © 2021
FEPADE. All rights reserved.
Calle El Pedregal y calle de acceso a Escuela Militar, Antiguo Cuscatlán, La Libertad, El Salvador, Centroamérica.